>
Home
>
Ministries
Health Ministries
Our Health Ministries team welcomes you.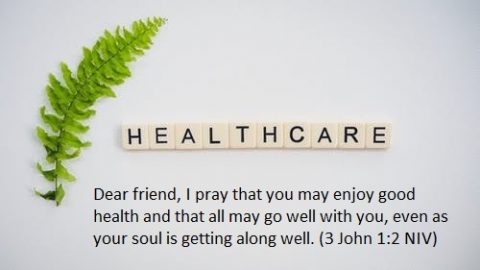 In partnership with Florida Department of Health in Miami-Dade County, we at Perrine Seventh-day Adventist church are sharing pertinent information to assist our community with COVID 19. Through this partnership, we are hopeful that we can educate our communities and especially communities of color about the need to reduce their risk associated with COVID-19. for additional information click on the links below.
COVID Infographics and Resources
 8-Weeks to Wellness: So many people are tired, out-of-shape and hurting so here is an 8 week healthy lifestyle program focusing on eating better, moving better and thinking better to recapture their energy, mobility, and quality of life.
Adventist Recovery Ministries: A program for anyone who suffers from addiction or struggles with emotional or mental health challenges, as well as anyone with a family member or loved one struggling with these daily challenges.
Adventist WholeHealth Network: This organization provides materials to help train, mentor, and support churches, centers of influence, and schools toward wholistic (spiritual, physical, mental, emotional, and social) health.
BreathFree 2 Stop Smoking Program: BreathFree 2.0 is a proven smoking cessation program. This program is offered completely free of charge to all people struggling with addiction to smoking. The program can be taken individually (future) or in a facilitator lead group setting. Now Downloadable.
CELEBRATIONS Program: CELEBRATIONS® is an acronym for 12 healthful living principles: (1) choices, (2) exercise, (3) liquid, (4) environment, (5) belief, (6) rest, (7) air, (8) temperance, (9) integrity, (10) optimism, (11) nutrition, and (12) social support and services.
Complete Health Improvement Program (CHIP): CHIP's practical, scientifically sound, results-based approach has won the confidence of tens of thousands of participants and served as an effective ministry to the community at hundreds of Seventh-day Adventist churches, helping members build relationships that last.
Facts with Hope: These video spots highlight evidence-based principles for healthy living and a more abundant life. As you choose to care for your body and mind intelligently, you will be in a position to better communicate with God, sense His presence and discern His purpose for your life. Watch and share the Facts with Hope spots.
Faith Community Nursing: Faith Community Nursing, also known as Parish Nursing, Parrish Nursing, Congregational Nursing or Church Nursing, is a movement of over 15,000 registered nurses, primarily in the United States. The Heart of Healing: Faith Community Nursing in Action. Video and training booklets available through www.adventsource.org.
Health Expo Resources: By using this resource you can quickly organize a professional health expo. All text is based on the eight principles of health which motivates people toward a healthier lifestyle.
Adventist HealthyYOU: A newly refurbished approach to healthy living through community engagement!  Adventist HealthyYOU is about YOU, and the better health God has planned for you.  We all have our own journey to take, but we don't have to do it alone.  Stay tuned for opportunities to learn how to take steps forward that meet your needs.  You will also find others who can help you along.  And you will also find those who can benefit from the lessons you've learned along the way.
NAD Health Ministries Quick Start Guide: A brief summary of the North American Division guidelines and parameters for successful health ministry outreach
NEWSTART: The NEWSTART program is a physician monitored, scientifically researched lifestyle change program based on eight fundamental principles proven to help you achieve optimum health: Nutrition, Exercise, Water, Sunlight, Temperance, Air, Rest and Trust. This health recovery program is designed to prevent and reverse disease through natural methods.
General Conference Health Ministries Department: www.healthministries.com
General Conference Nutrition Council: www.healthministries.com